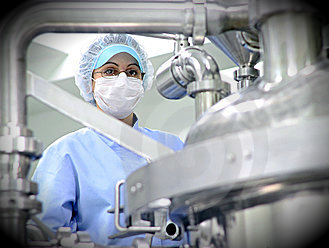 Clinical Drug Manufacturing:
Prospect serves clients that manufacture clinical drugs, whether as part of a corporate network or as a contract facility.
Issues
Clinical processes evolve by nature, and manufacturers need the capability to update their manufacturing systems and records. Within a given manufacturing facility, there can exist a collection of paper and electronic systems, all of which must be configured for each individual product to reliably produce clinical material. With the increase in clinical programs, manufacturers require streamlined data collection and dissemination to keep lead times in check
Solution
Prospect offers a product data management system that integrates with manufacturing systems to keep records and specifications aligned. With easy data portability, Prospect streamlines the manufacturing readiness process, allowing the production of clinical trial material to remain off the critical path.